The Parlophonics have released their 2nd album "Dying of the Light". Album has been mixed and mastered by Grammy Award winner Zach Ziskin, CDs are made and will be distributed in the US and Canada by KOOL KAT MUSIK, NJ and in Germany by Phononet and JPC/WOM.
Indie rock trio The Parlophonics latest release, Dying Of The Light, showcases the long distance musicians' passion for a retro sound. The tonal harmonies between band members Robert Horvath, Fernando Perdomo, and Hugh Macdonald feels like the band is performing in the same space, although they compose together remotely.
Dying Of The Light is masterfully mixed Zach Ziskin. The moving cover art is courtesy of Klaus Voorman, rebounded artist recognized for designing the Beatles Revolver album cover. Standout guest spots by Marcella Detroit of Shakespears Sister and Denny Seiwell, drummer of Paul McCartney's band, Wings, tie this record together from the moody title track to the last song for all to enjoy. We are happy to have some more great guests with Rudy Fantin from Italy on real Hammond and Max Tovstyi from Ukraine on some bass tracks.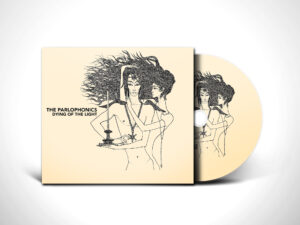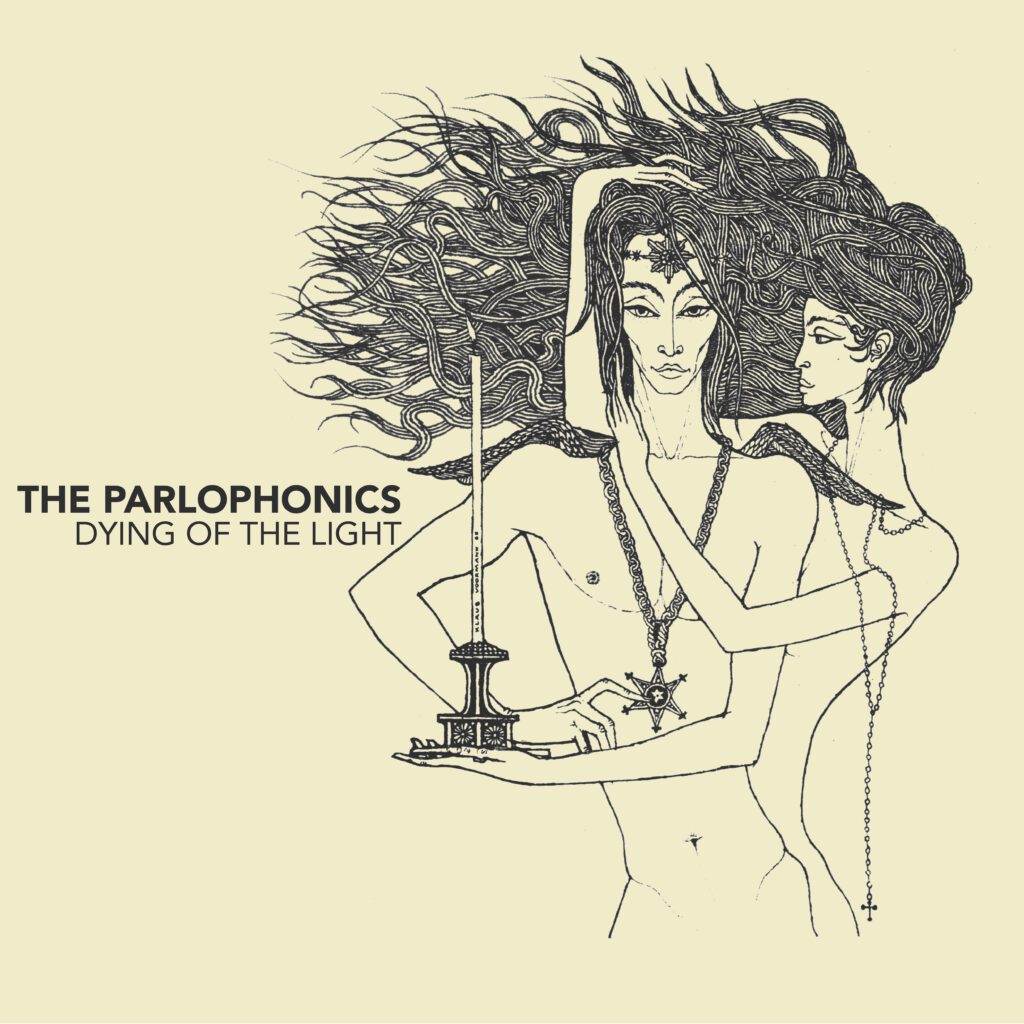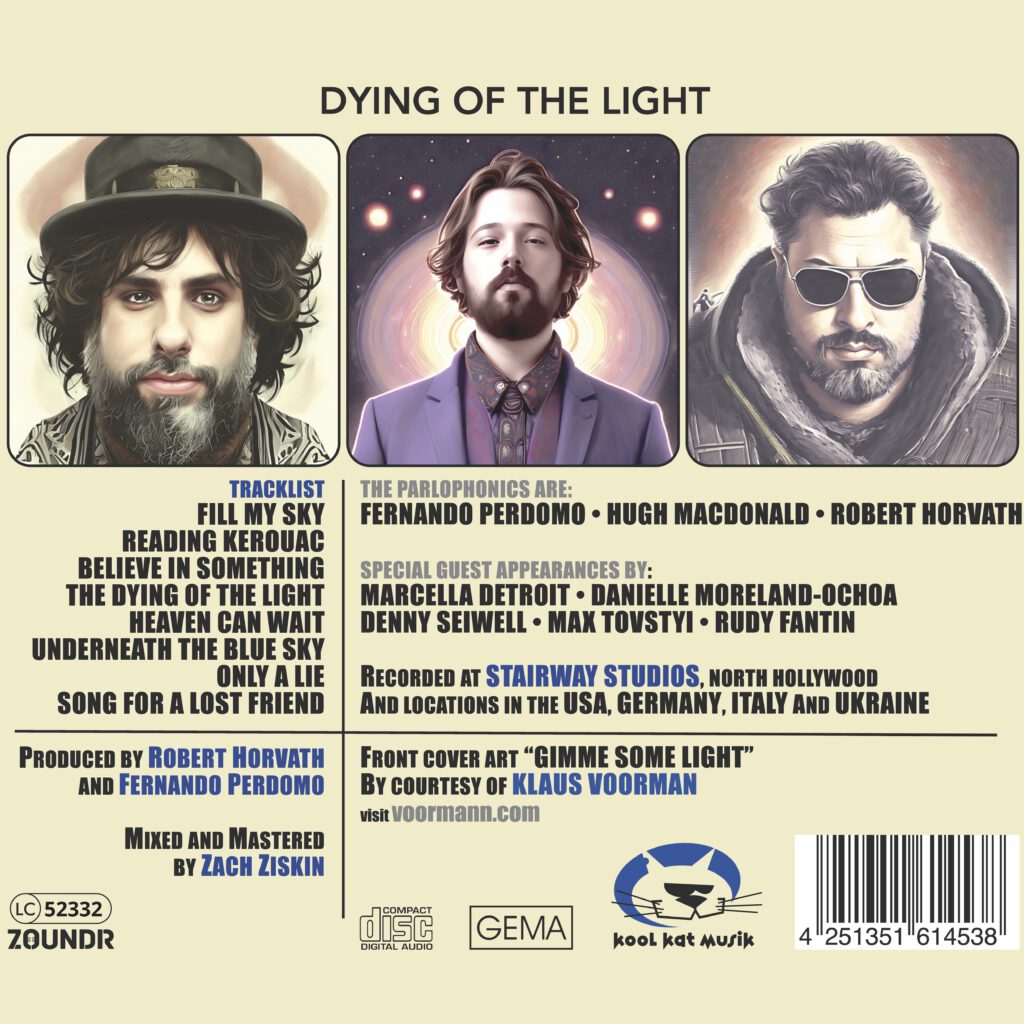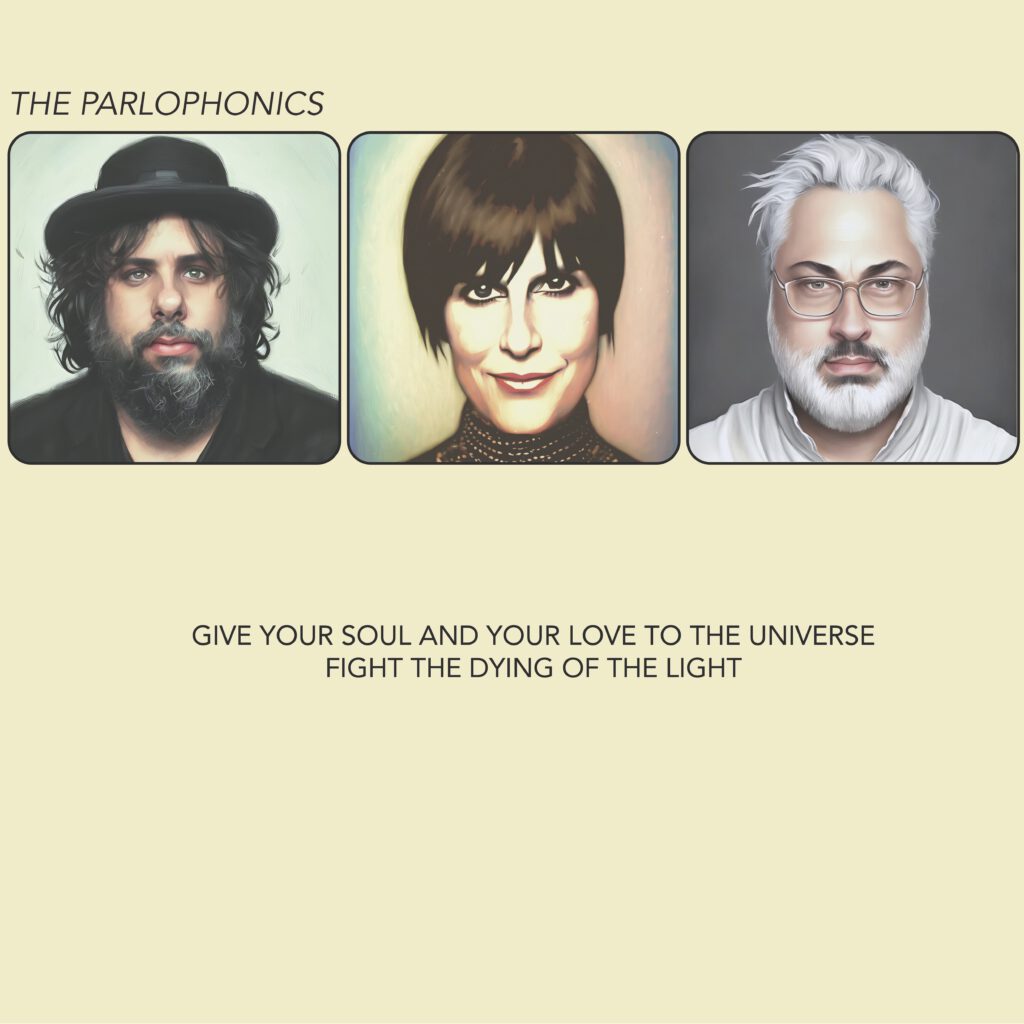 The Parlophonics is an alternative rock band making brilliant Power pop/rock despite having never been in the same room with each other. If anything, distance has only added grace and intention to the band's sound, which is based in the classic British pop and rock of the 60s and 70s. Band members are songwriter Robert Horvath (Guitars, Bass), Fernando Perdomo (Guitars, Drums), and Hugh Macdonald (Leadvocals) have release their debut album A Day in The Life in 2021 and 2nd masterpiece The Dying of the Light in 2023. Both are wonderful set of melodic original songs that was tracked mainly remotely during the pandemic lockdown by sending files to each other online.
Robert Horvath was inspired by the seclusion of the pandemic to record and finally release some of the songs he's been writing his entire life. He enlisted Fernando Perdomo (Jakob Dylan, Carmine Appice) and Hugh Macdonald (Fairhazel) for the project and the three musicians developed a long-distance chemistry that lights up everything they play. The band has been compared favorably to The Beatles, Oasis, and Paul Weller but is far too nuanced and unique to be described in such simple terms. A Day in The Life and The Dying of the Light are going to attract a global audience to this international group and deservedly so. Fans of superbly written pop/rock with indelible hooks and classic DNA need to discover The Parlophonics at once. You don't know it yet but they're your new favorite band.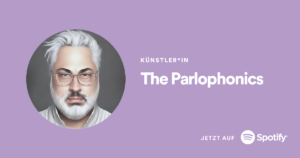 Robert Horvath
Ein Münchner in Dresden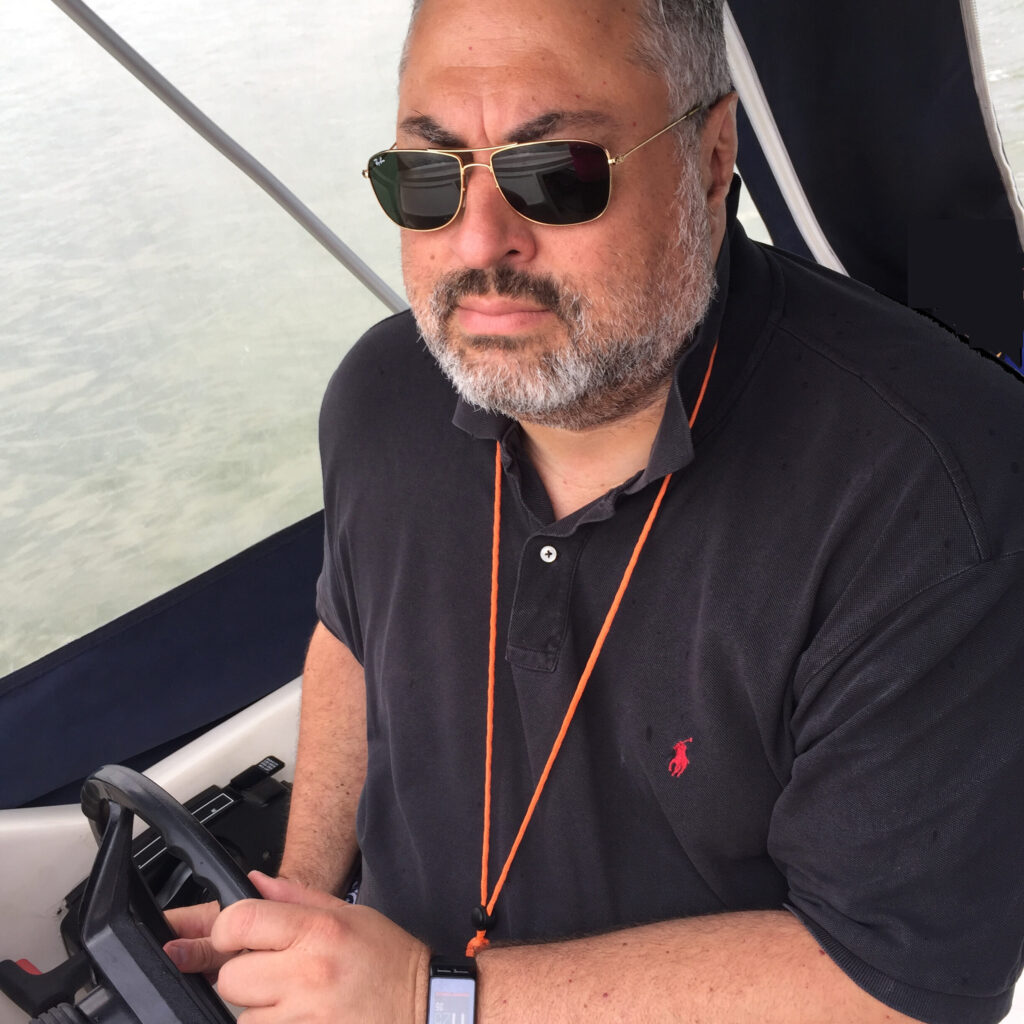 Guitars, Bass, Vocals
Fernando Perdomo
North Hollywood, CA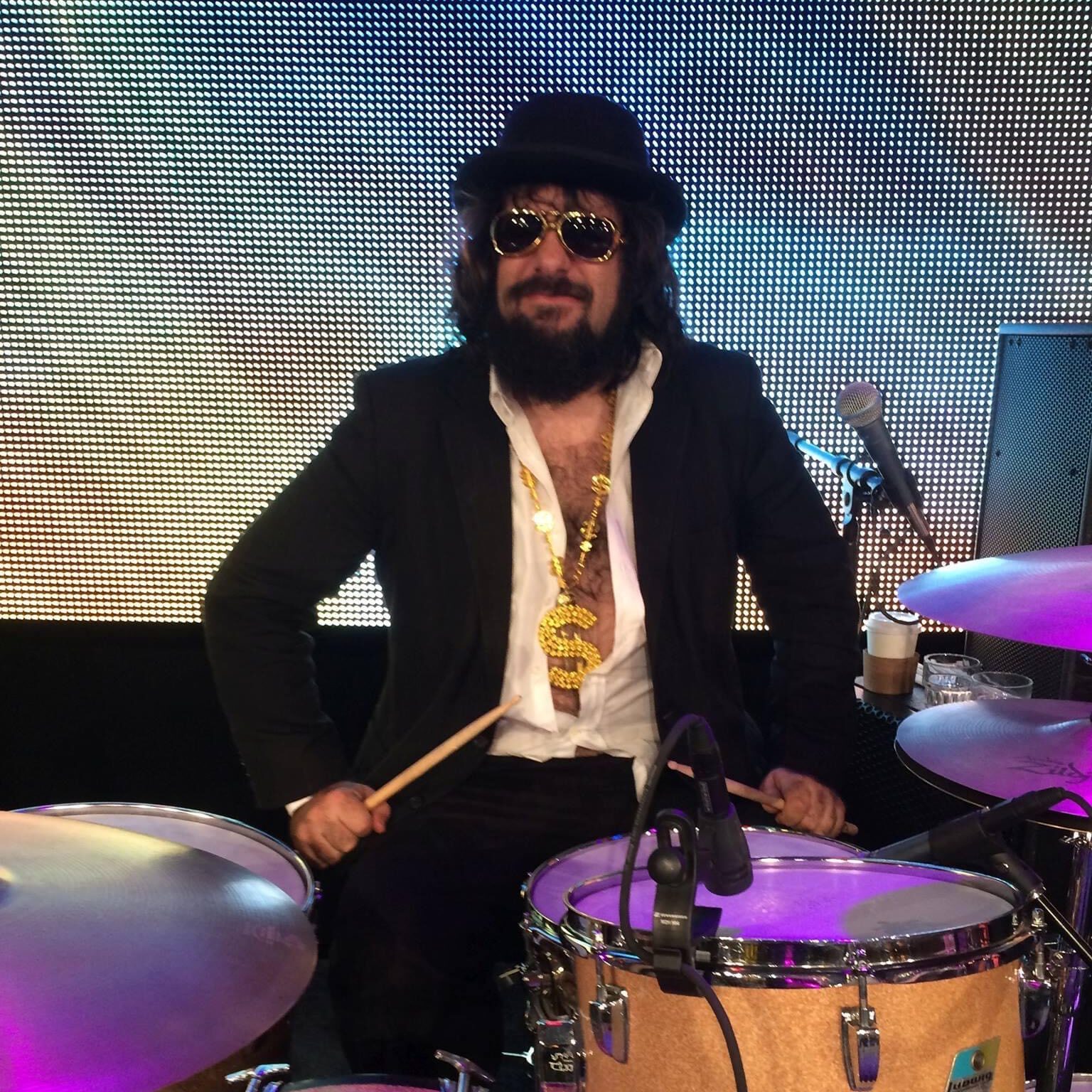 fernandoperdomo.com
Drums, Guitars, Vocals
Hugh Macdonald
London, UK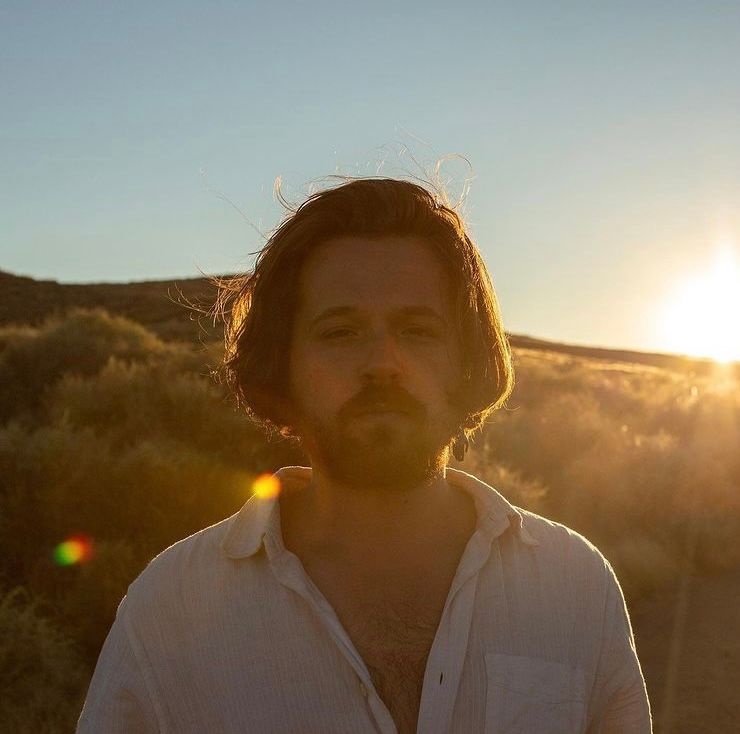 fairhazelmusic.com
Lead Vocals, Keys, Acoustics