The Parlophonics is an alternative rock band making brilliant Power pop/rock despite having never been in the same room with each other. If anything, distance has only added grace and intention to the band's sound, which is based in the classic British pop and rock of the 60s and 70s
Band members are German songwriter and producer Robert Horvath, the powerhouse of the LA music scene Fernando Perdomo, and the incredible British/South African vocal performer Hugh Macdonald who have released their debut album A Day in The Life in 2021. It's a wonderful set of melodic original songs that was tracked remotely during the pandemic lockdown by sending files to each other online.
Robert Horvath was inspired by the seclusion of the pandemic to record and finally release some of the songs he's been writing his entire life. He enlisted Fernando Perdomo (guitarist for Jakob Dylan's "Echo in the Canyon" Band) and Hugh Macdonald (Fairhazel) for the project and the three musicians developed a long-distance chemistry that lights up everything they play.
The band has been compared favorably to The Beatles, Oasis, and Paul Weller but is far too nuanced and unique to be described in such simple terms.
A Day in The Life is going to attract a global audience to this international group and deservedly so. Fans of superbly written pop/rock with indelible hooks and classic DNA need to discover The Parlophonics at once. You don't know it yet but they're your new favorite band.
The Parlophonics debut album A Day in the Life, has been launched on Apple Music, Spotify and Google Play digitally on August 20, 2021. Physical releases are available from November 20, 2021, just in time for the holiday season and for those wanting to add the CD to their collection
click thumbnail for higher resolution – pics are approved for press usage (c) by The Parlophonics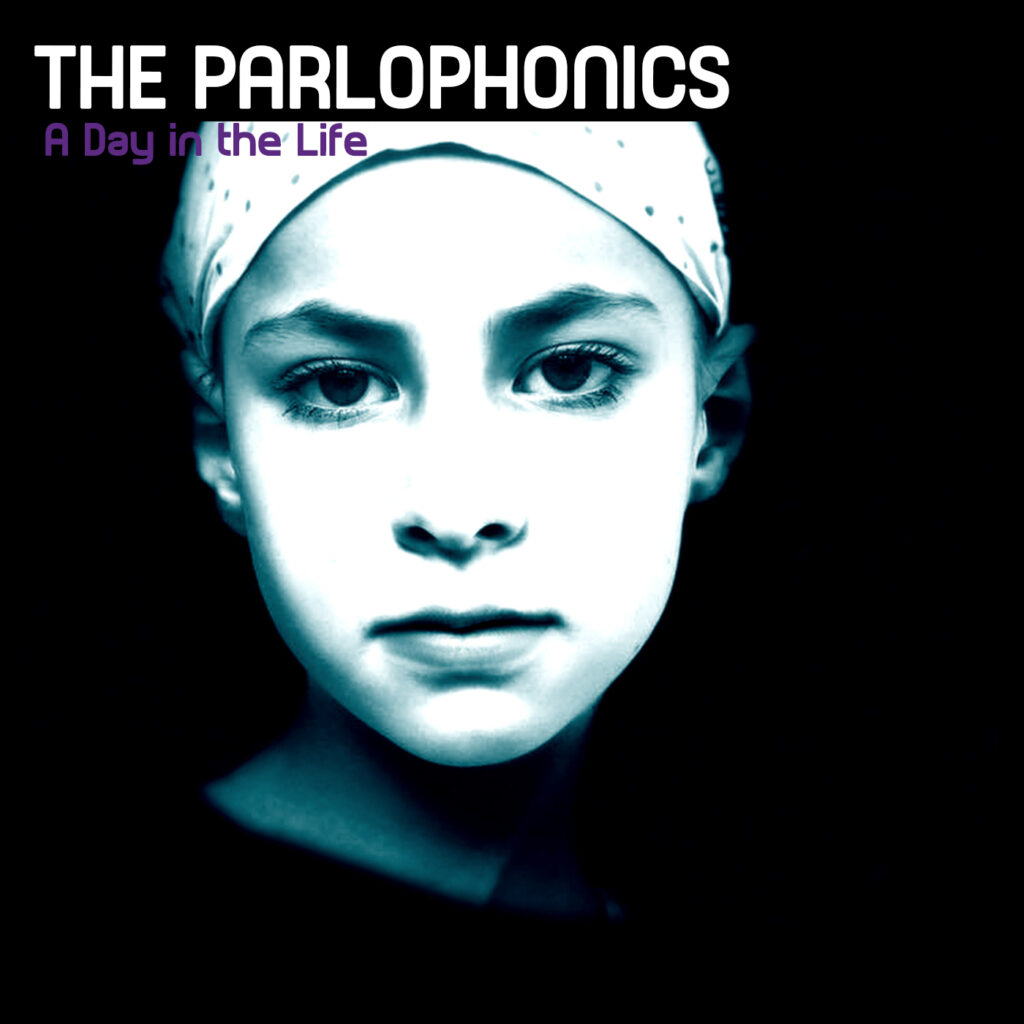 CD Album Info GTIN: 4251351610790
A Day In The Life by virtual power pop outfit The Parlophonics is an unique and interesting take on classic rock with the trio recording a long-distance collaboration during the pandemic. This classic rock album showcases the natural talent of the established musicians with lead vocalist Hugh Macdonald's soothing voice, guitarist/drummer Fernando Perdomo's steady rhythm, and songwriter and guitarist Robert Horvath's fluid melodies. Stand out songs include the Beatles inspired eponymous title track, and romantic singles such as "Paper Smile" for fans of classic rock in the new era of creative expression and unity.
Tracklist:
A Day in the Life (4:08)
These Days (2:58)
Staring at the Sun (4:26)
Feel the Light (5:52)
Higher Ground (5:00)
More Than Words (4:46)
God Speed Helena (4:28)
Make it Right (4:46)
Paper Smile (3:00)
It's Alright (6:10)
01 "A Day In The Life" is a grooving track with a classic rock influence appealing to fans of the Beatles and Pink Floyd with impressive songwriting and harmonious rhythm. This title track creates a fun mood for the essence of the album that all can enjoy listening to whether alone or with friends. (written by Radimir Račić aka Rae Jarvis and Horvath)
02 "These Days" is a sentimental tune with a surf rock feel to tell a tale of growth and pride for a beloved son. Listeners can interpret the meaningful lyrics to their own life and dedication to their friends and family as "These Days" flow throughout the years. (written by Robert Horvath)
03 "Staring At The Sun" is a standout single from A Day In The Life with gorgeous harmonies and emotional chord progressions to an uplifting chorus. This adult contemporary theme comes to life with impressive guitar solos and backing vocals that blend together seamlessly. (written by Robert Horvath)
04 Hopeless romantics will enjoy the sentimental single "Feel The Light" with a song of unfaltering love. The smooth sound features twangy instrumentals with dedicated harmonies that a listener can groove to while dedicating this tune to a romantic partner or a special friend.(written by Robert Horvath and Hugh Macdonald)
05 The psychedelic single "Higher Ground" creates a impressive rock track midway through A Day In The Life to add to the eclectic appeal of the album. This electric track is an uplifting anthem with edge for anyone who needs a positive theme song in their speakers. (written by Radimir Račić aka Rae Jarvis and Robert Horvath)
06 "More Than Words" is a heartfelt ballad with tender lyrics of honesty towards a special love in life. The soothing tempo with classic riffs gives a touching statement with vulnerable vocals to create a song for couples to slow dance to throughout the night.(written by Robert Horvath)
07 A calypso and classic rock appeal waltzes to life with "God Speed Helena," an up tempo tune that will get listeners singing and dancing along. The Parlophonics bring their signature groove and unique rhythmic harmony to create a single that is sure to be a hit from A Day In The Life. (written by Hugh Macdonald)
08 "Make It Right" is a rhythmic rock ballad of apologies and a plea for forgiveness after wronging a loved one. The solid tune rocks the record without being over the top due to its mellow melody and relatable lyrics for anyone who is in need of a second chance. (written by Robert Horvath and Hugh Macdonald)
09 The emotive melody "Paper Smile" faces mature topics such as the end of a relationship and putting on a happy mask for the world to see. Songwriter Robert Horvath and The Parlophonics utilize their natural chemistry for an emotional impact through words and rhythms that will make the listener thinks.(written by Robert Horvath)
10 "It's Alright" is a single that makes a grand finale to finish A Day In The Life with a showstopping anthem that deserves to be played loud on repeat. This tune of power gives a message of inspiration with the trio combining their raw and individual talents with every note and lyric throughout the final track.(written by Robert Horvath)
Important links
Email: robert@parlopohonics.com
Instagram
Facebook
Bandcamp
Amazon CD
Apple music
Spotify
The Parlophonics
Robert Horvath • Fernando Perdomo • Hugh Macdonald